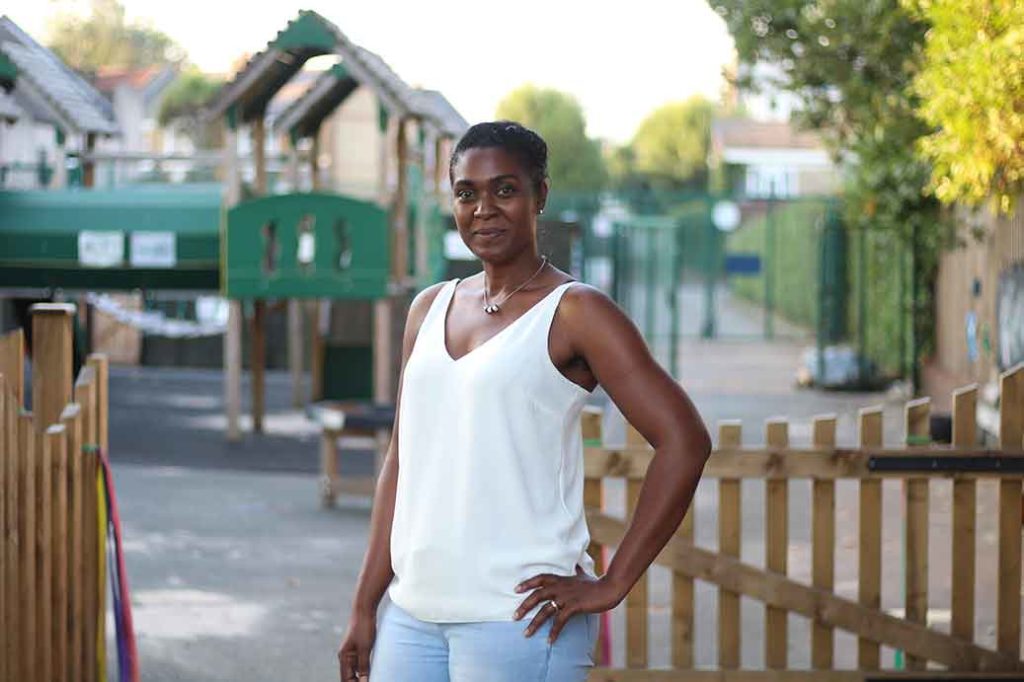 Amanda Smith
Founder and Managing director
About Me
I am a proud mother of 5 children.
I am the founder of Childcare Solution, a quality childcare provider which was established in 2006.
Family has always been extremely important to me being brought up in a family of five; My mum, dad and two brothers. As the eldest sibling I remember organising games and activities for my brothers to take part in. I remember organising races with other children who lived on our streets and even initiating small trips to the local marshes and swimming pool. From what I remember Our family extended to that of our neighbours and local community. We were a street of many nations; Irish, Dominican, Pakistani, Ghanaian, Caribbean and English. We shared our various cultures with each other, with music, celebrations and of course food. But the main highlight was, us the children playing together. We valued our similarities and appreciated our differences. We had the freedom to explore, experiment and challenge, even if it meant learning through painful mistakes.
I went on to have a family of my own and after working at several childcare facilities it meant everything to me to provide a space for my children and for every child to create many positive memories. It was important that they could call their play environment their own. That they too could feel safe: to play, grow and make mistakes.
Childcare Solution was born in 2006. I was extremely fortunate to have the Head Teacher of St. Helen's (now known as Our Lady and St. George's School) believe in my vision. As an introduction I organised a parents evening where parents were able to be actively involved in play activities. Parents were formed into groups of 4 and given several sheets of newspaper, and a roll of sellotape. Between them they had to decide who was going to be their model and come up with an original fashion outfit. The results were amazing! Not only did they 'strut their stuff' down the catwalk with attitude and great pride; parents were so innovative and created bags, head pieces and even shoes. The creations were amazing, but the real achievement was in the glow of enjoyment on everyone's faces. Parents expressed how the activities revived apart of them that hadn't been awoken in a long time. It reminded them of the importance in play.